Paul Green, P.E.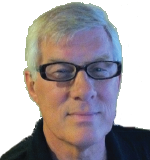 Paul Green founded Azure Green Consultants in July of 2006. He has over 35 years of experience in land use planning, site plan design, building and structural design, civil engineering design, building construction and construction management. Paul also has extensive experience as a developer of residential subdivisions, rental apartment projects, office buildings and shopping centers with an accumulated value of over 200 million dollars. His past projects have been in California, Oregon, Nevada and Washington.
Paul's projects have included both public and private sector work. His public sector work has included civil engineering design and contract administration for streets, storm drainage, sanitary sewer, water and sewage pump stations, as well as consultation on land use planning, environmental processing, surveying, storm drainage master plans, sewer master plans, cartography and various GIS services. Buildings he has designed have included custom single family, single family attached housing, multiple family, residential condominiums, strip retail centers, office buildings, regional malls, restaurants and warehouses.
As director of planning and engineering at Azure Green, his responsibilities include oversight of all consulting work done by the firm. He places special emphasis on early involvement in projects with respect to economic feasibility and risks associated with the regulatory environment.
Paul's educational background includes a Bachelor of Science in Civil Engineering from Oregon State University.
Paul Green was a principal owner in consulting firms in Oregon and Washington from 1976 to 1992. In the mid 1980's the consulting, construction and development rms owned and managed by Paul had as many as 54 full time employees. From 1992 to June 2006 he was the Engineering Manager for LeRoy Surveyors & Engineers, Inc, in Puyallup, Washington and a managing partner in a variety of residential development projects.
Paul was in the Army National Guard from 1968-72. Paul is married with three children – two sons who are owners and employees of Azure Green Consultants.